Teardrop Button and Brooch Bouquet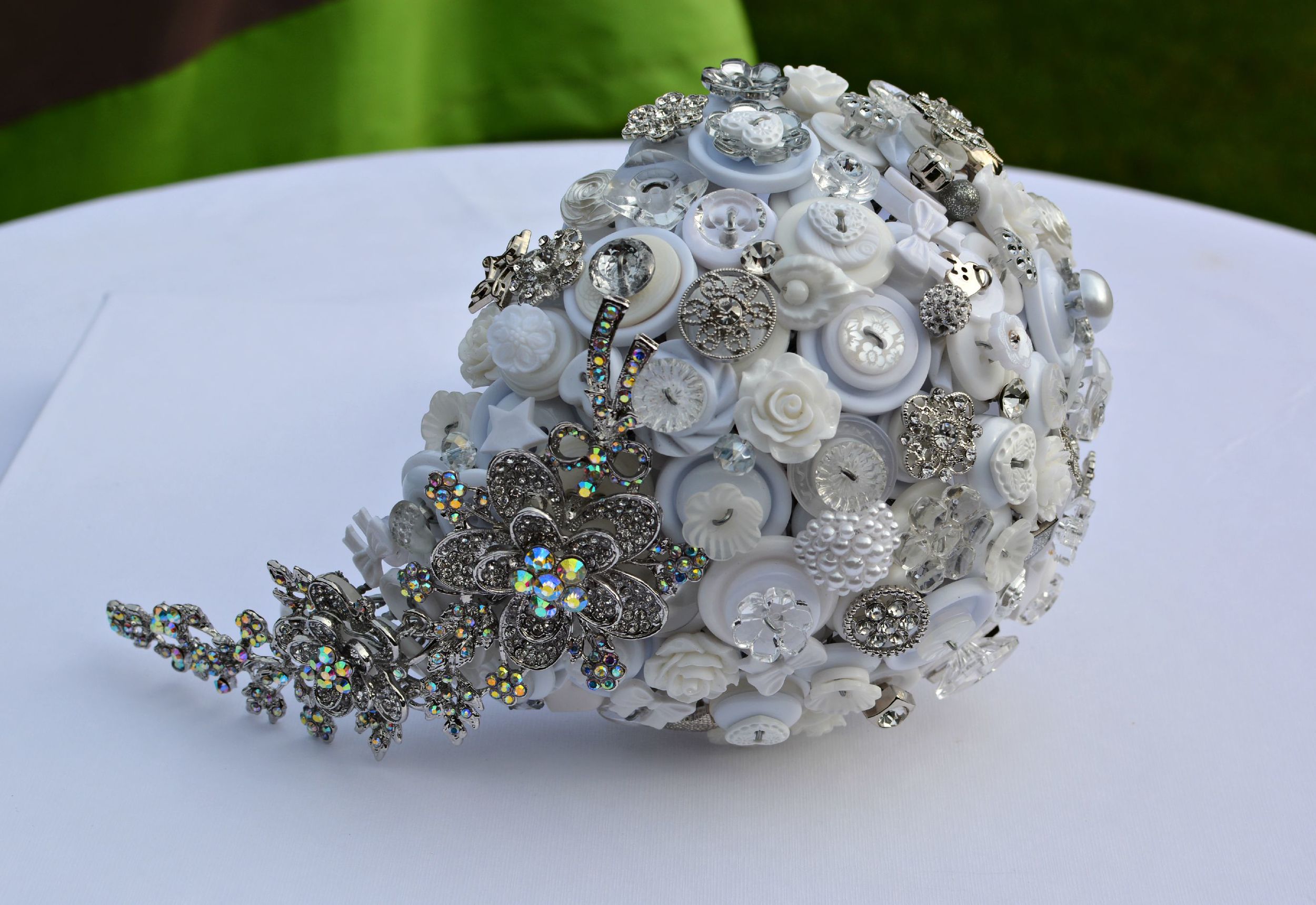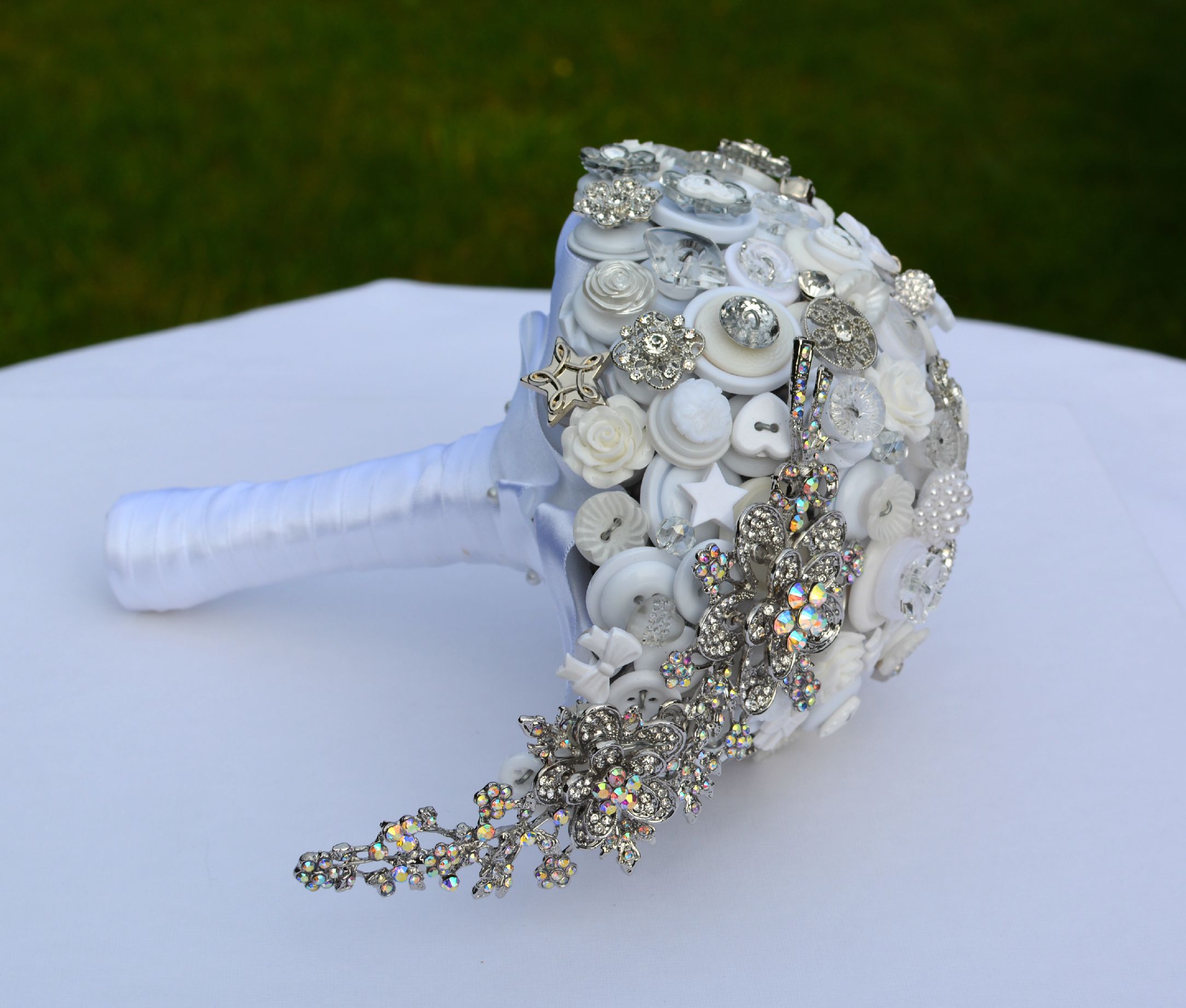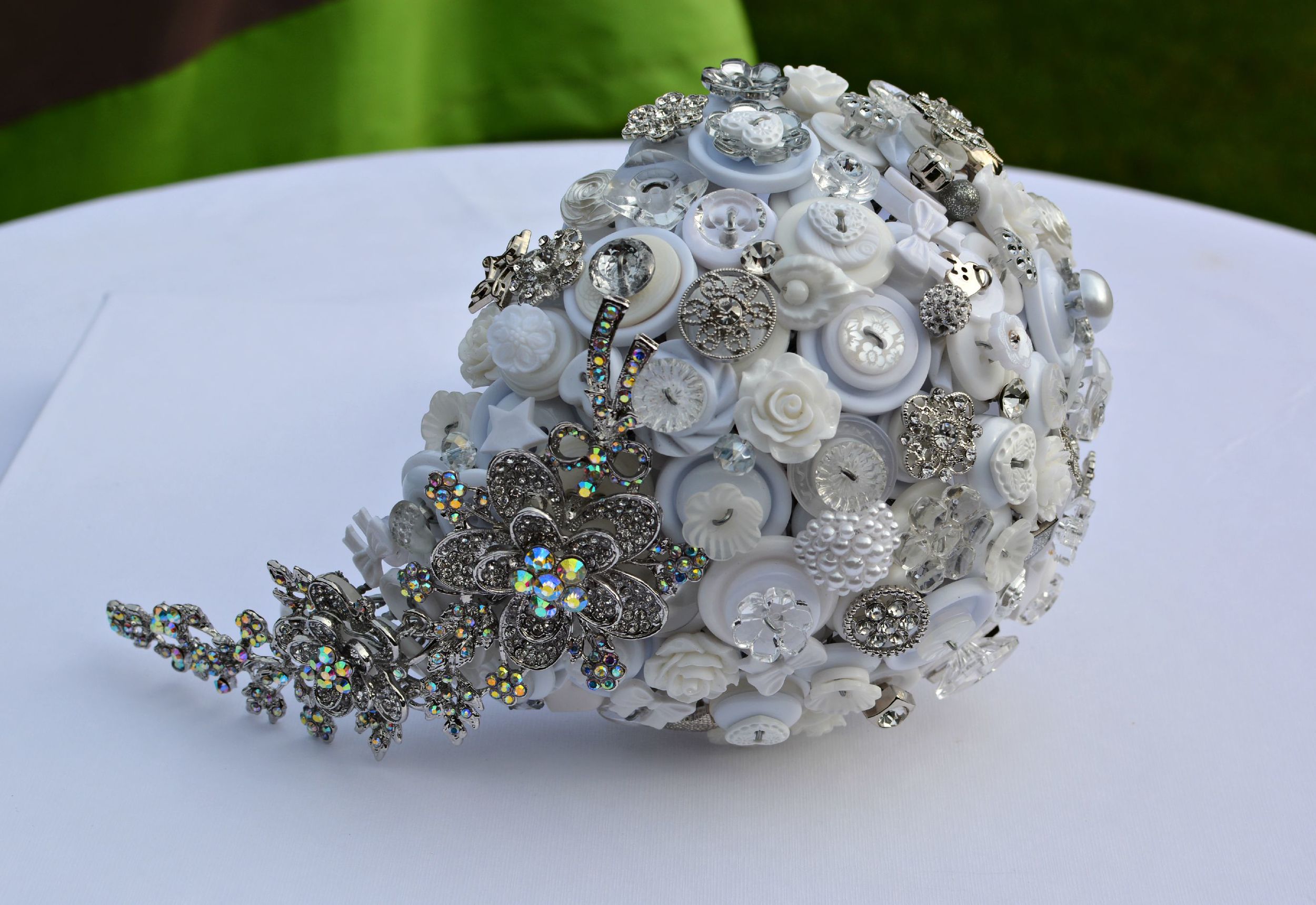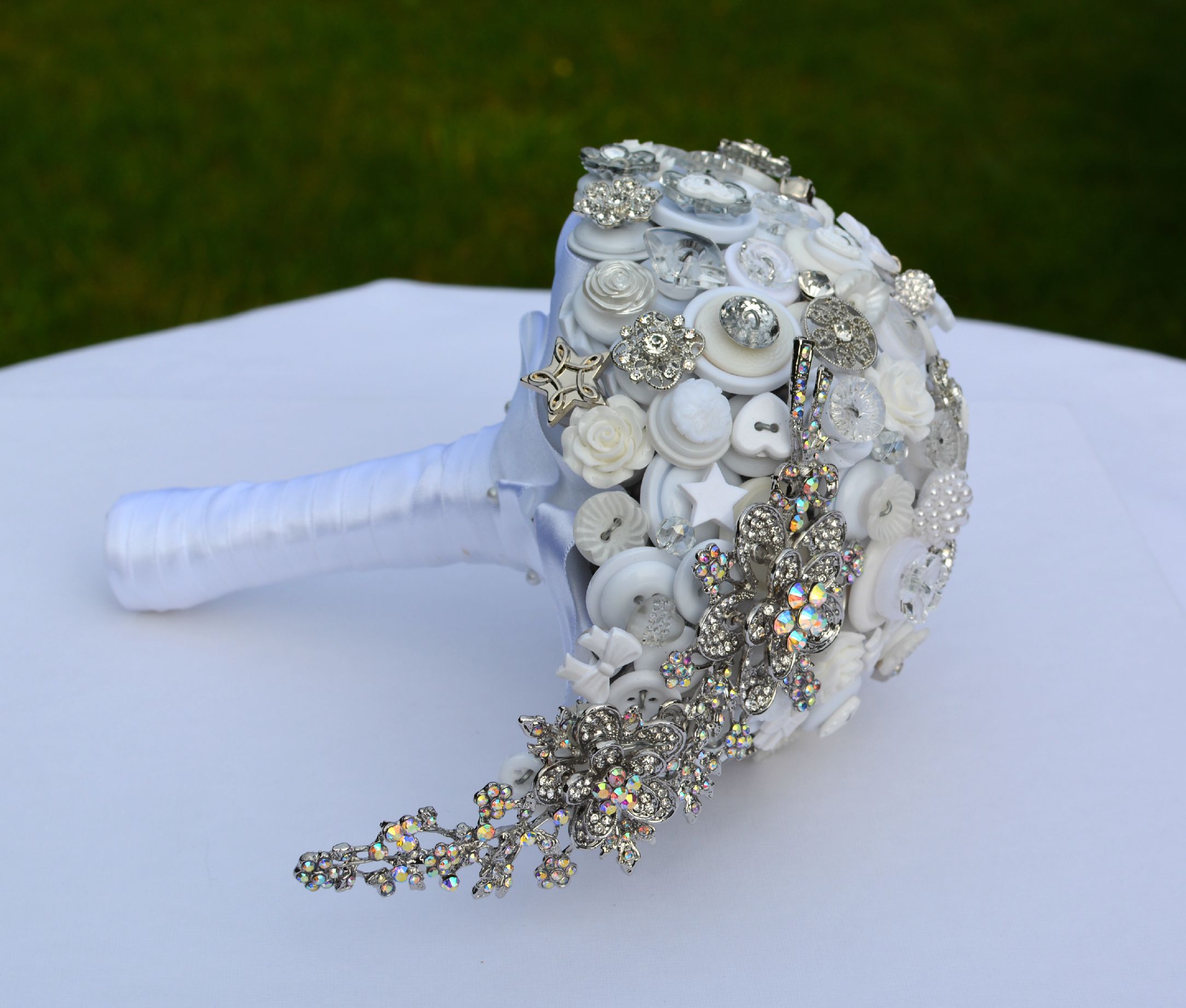 Teardrop Button and Brooch Bouquet
A bouquet with the most amazing sparkle!! Our teardrop button and brooch bouquet is proving to be a popular choice for brides. You will receive a bouquet made up in a white/silver mix similar to the photos. You will also receive a matching complimentary buttonhole.
As we hold stock of these buttons, we are able to have your bouquet with you within 21 working days of ordering. If you require it sooner, or would like a bouquet made using other colour combinations, please get in touch.
Please view our gallery for more photos of teardrop bouquets made.