One of a Kind Ready Made Teardrop Button, Brooch & Jewellery Bouquet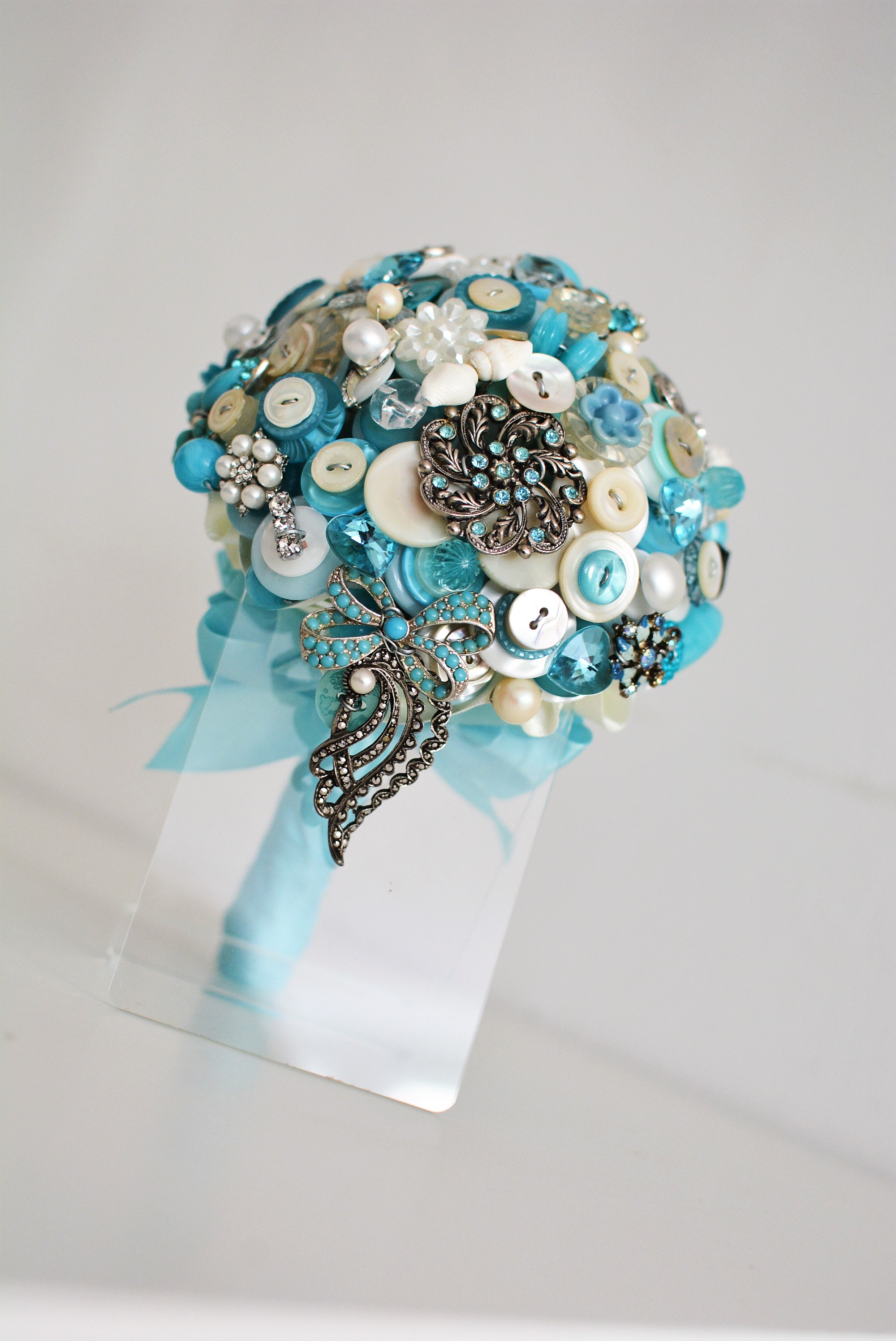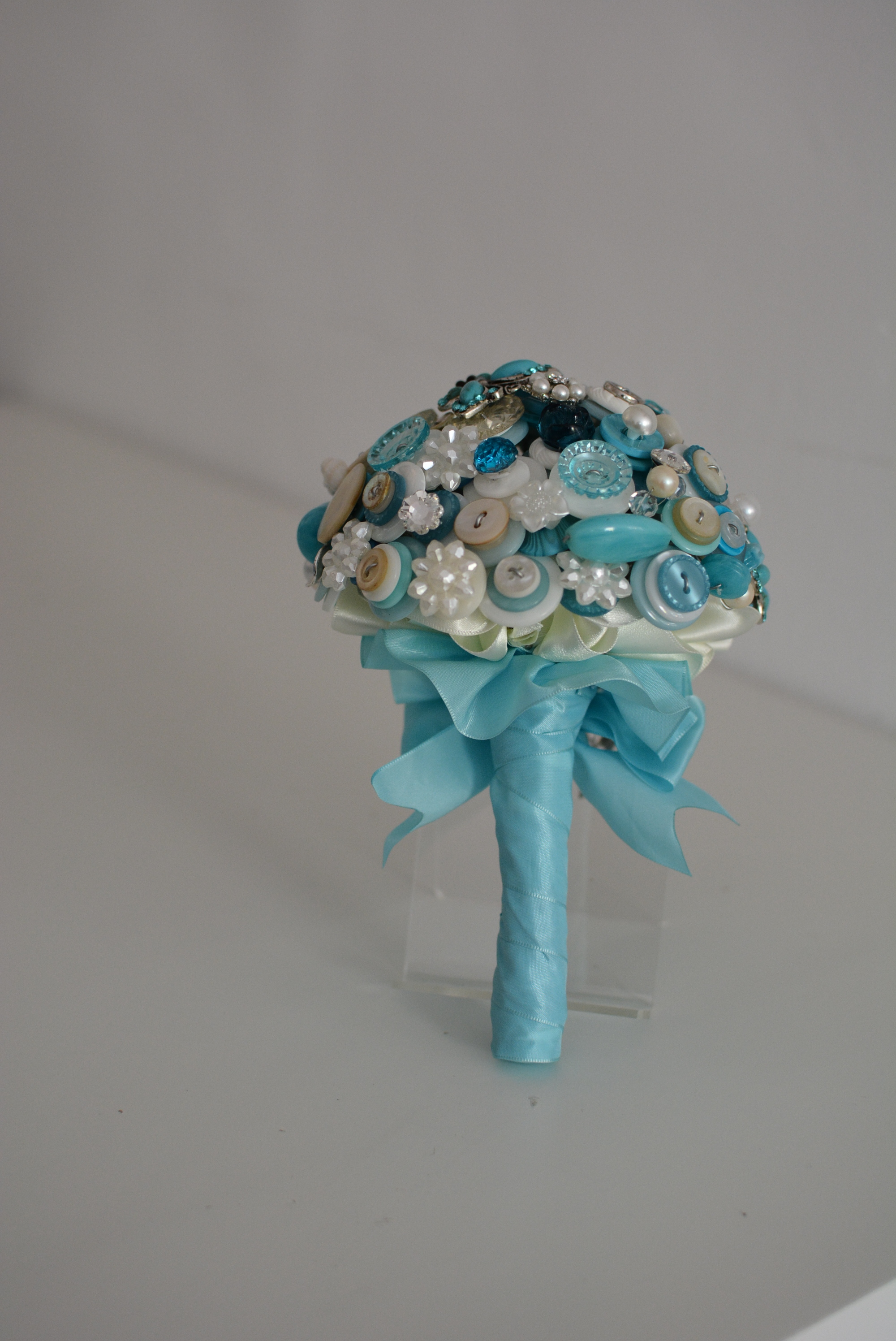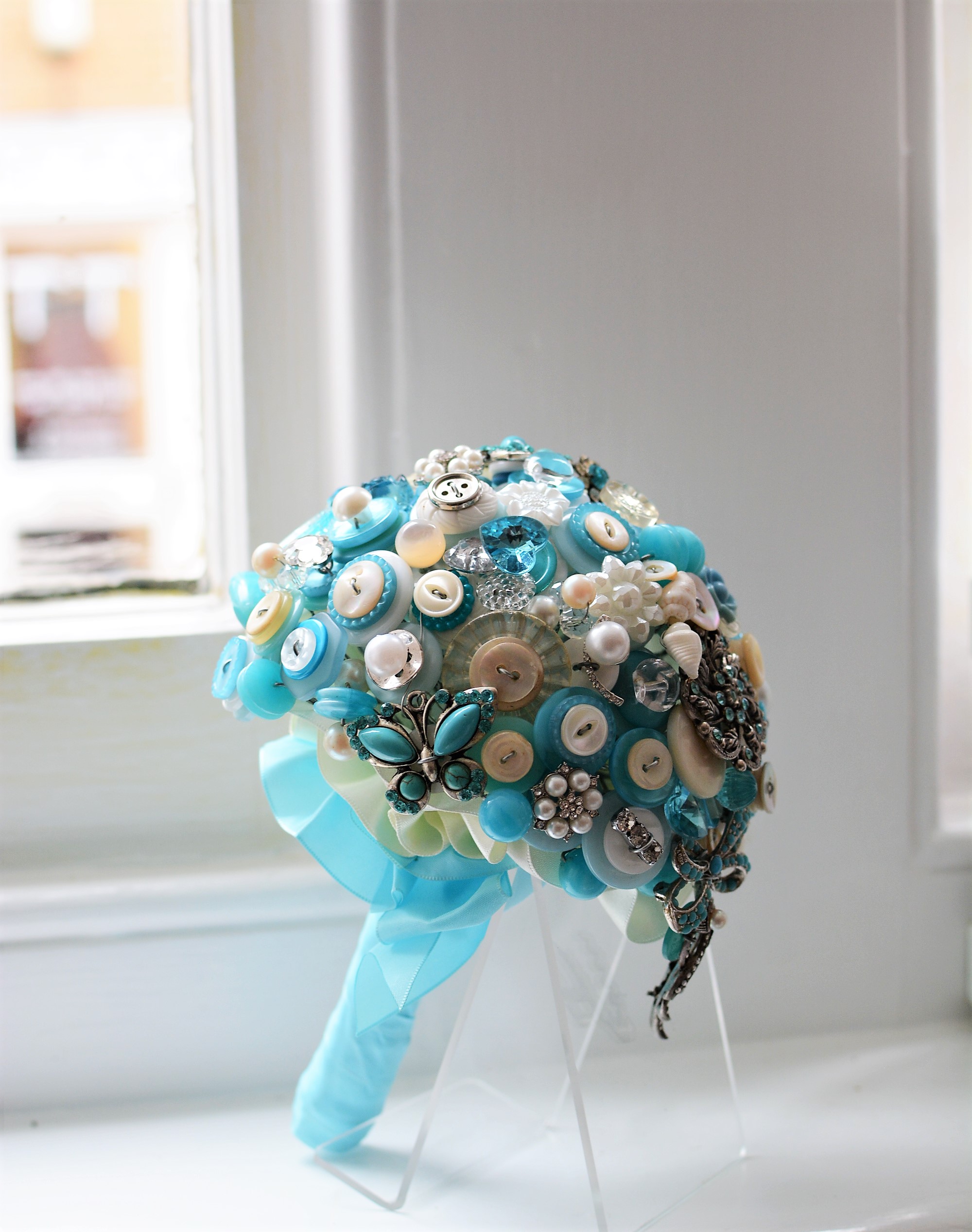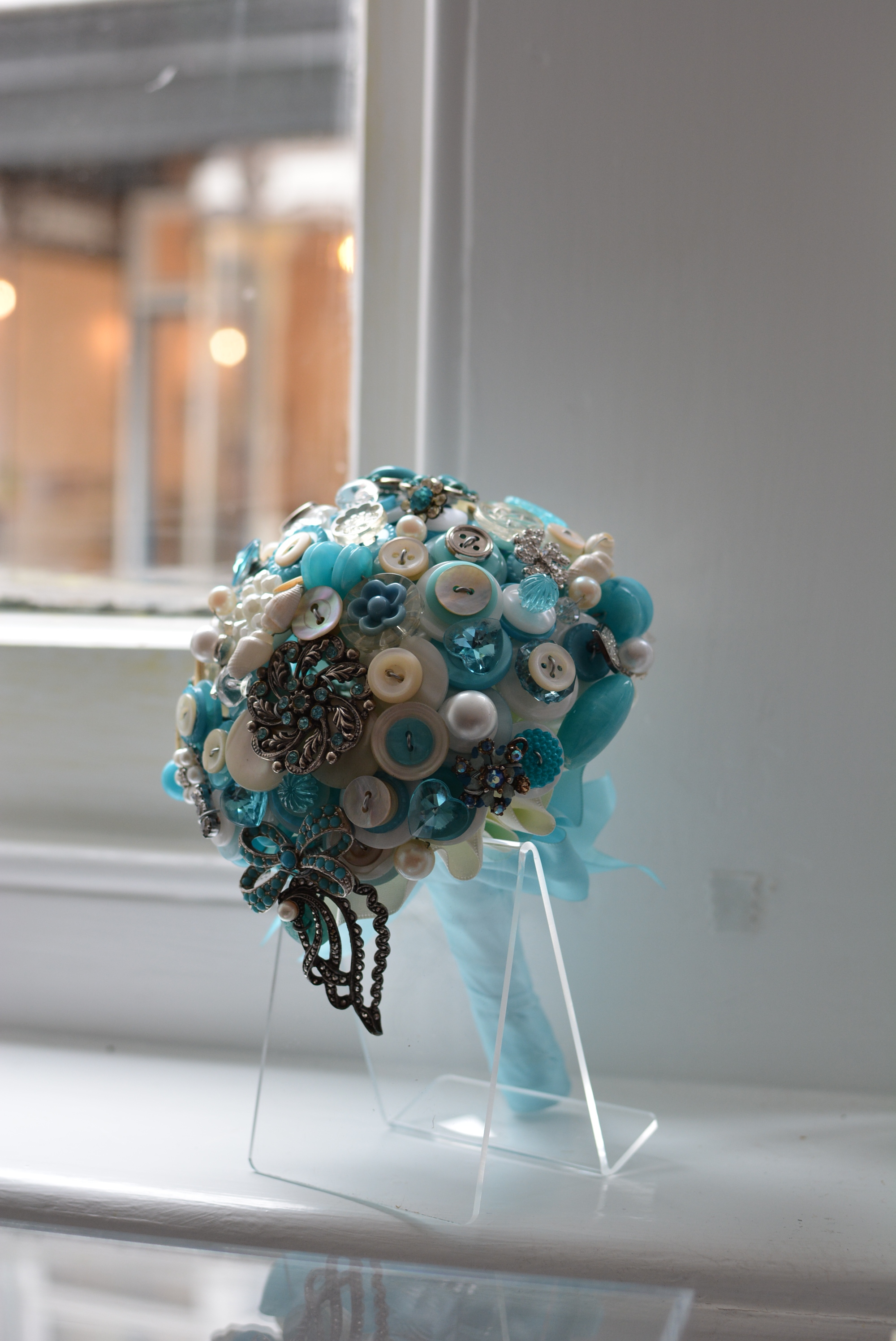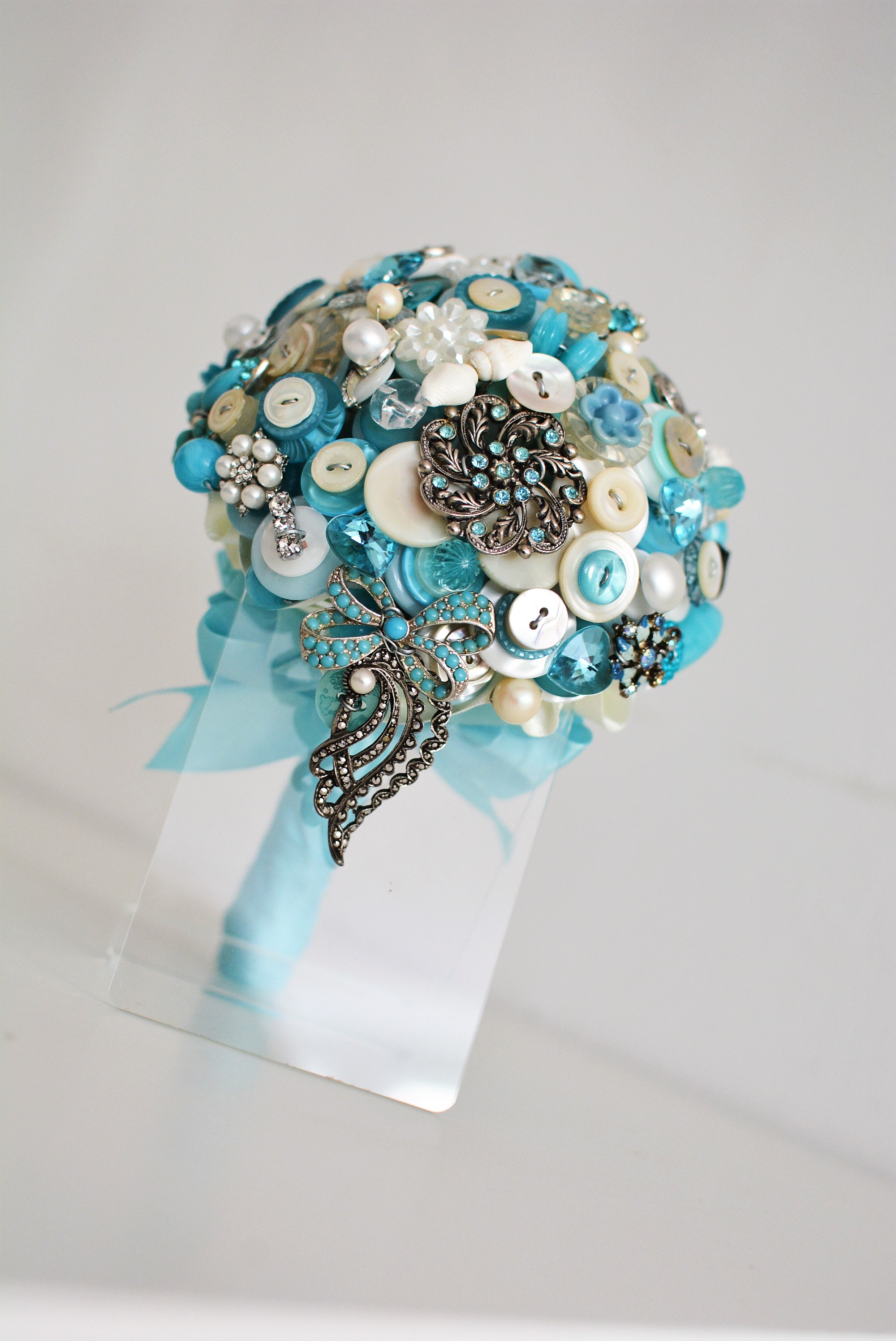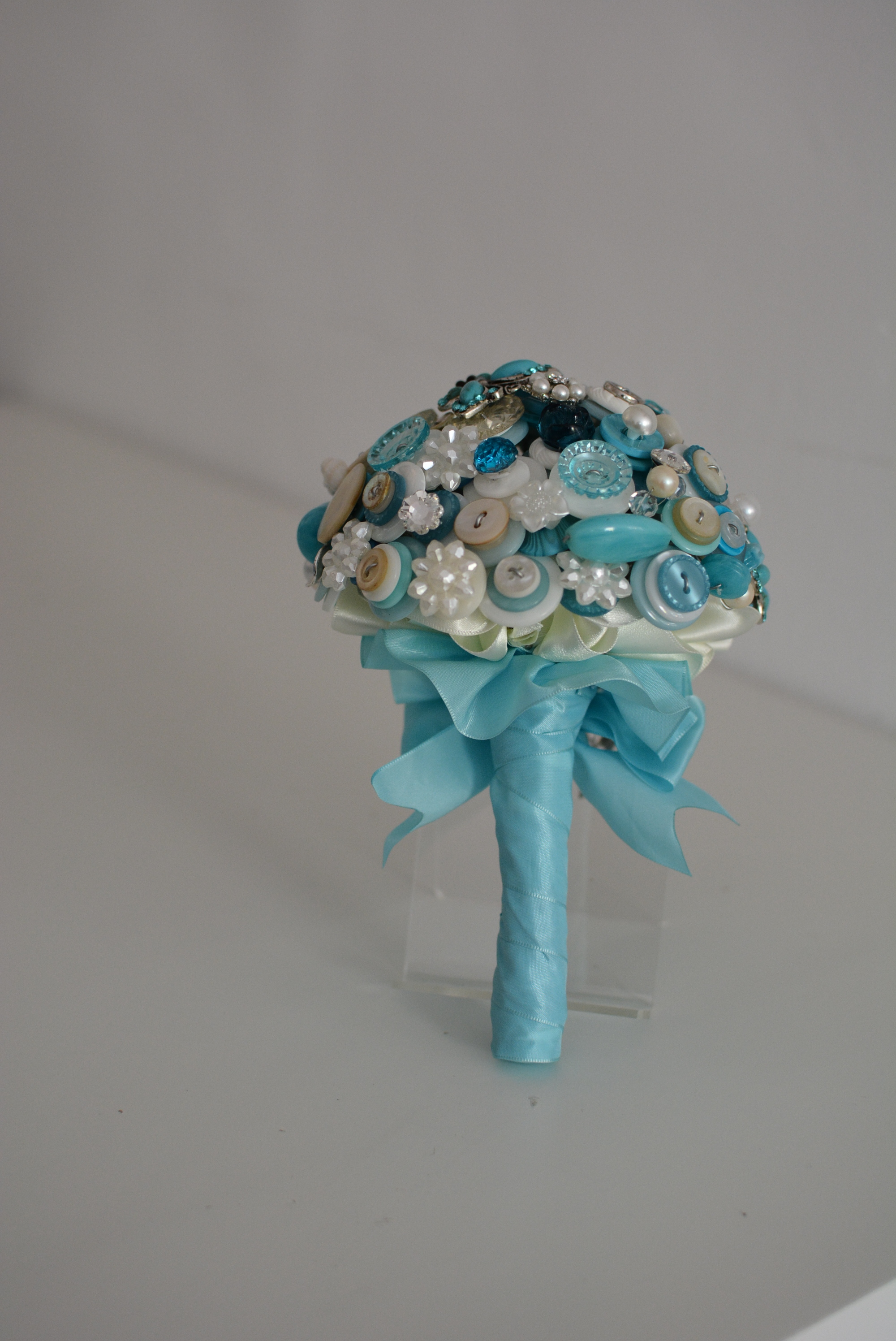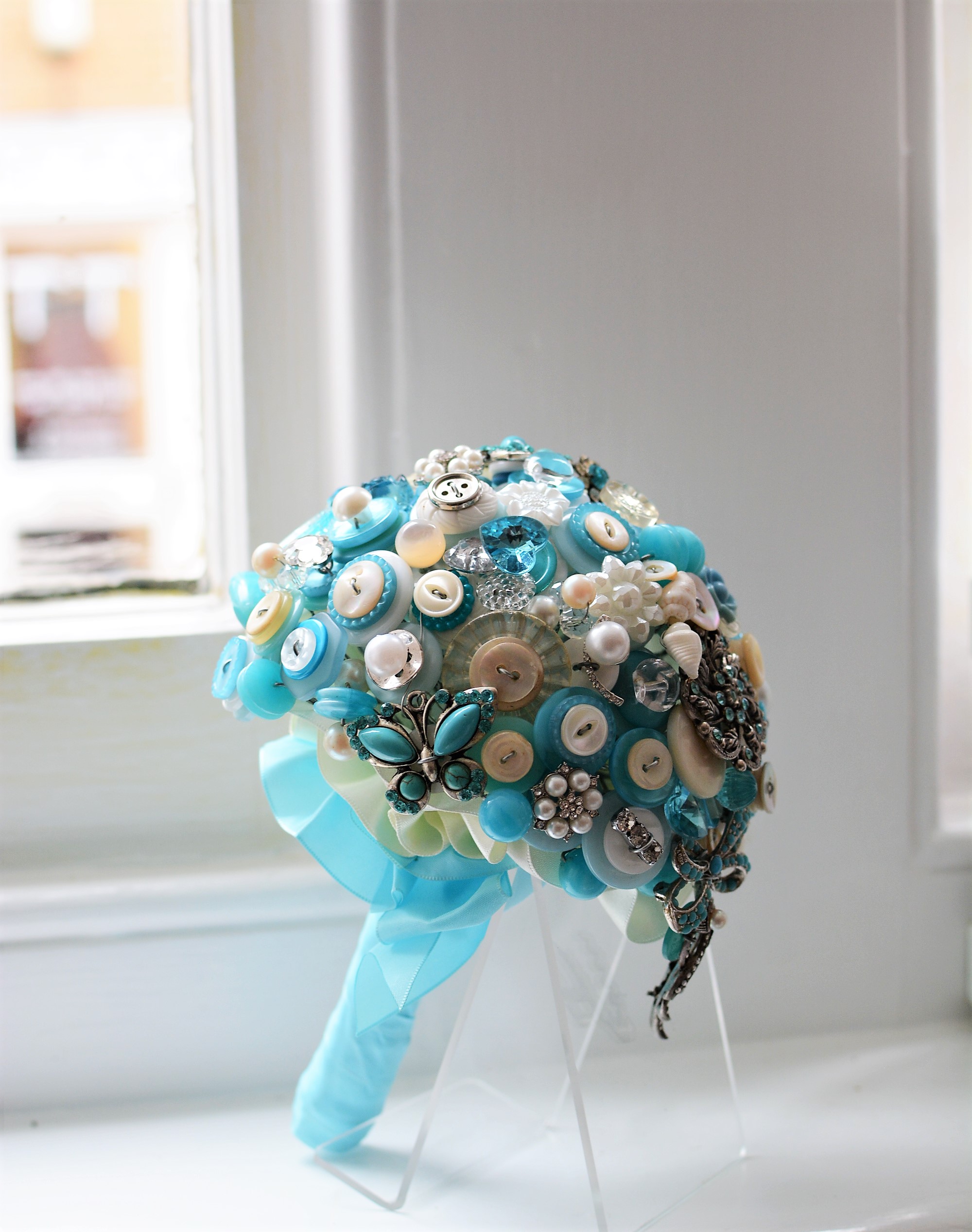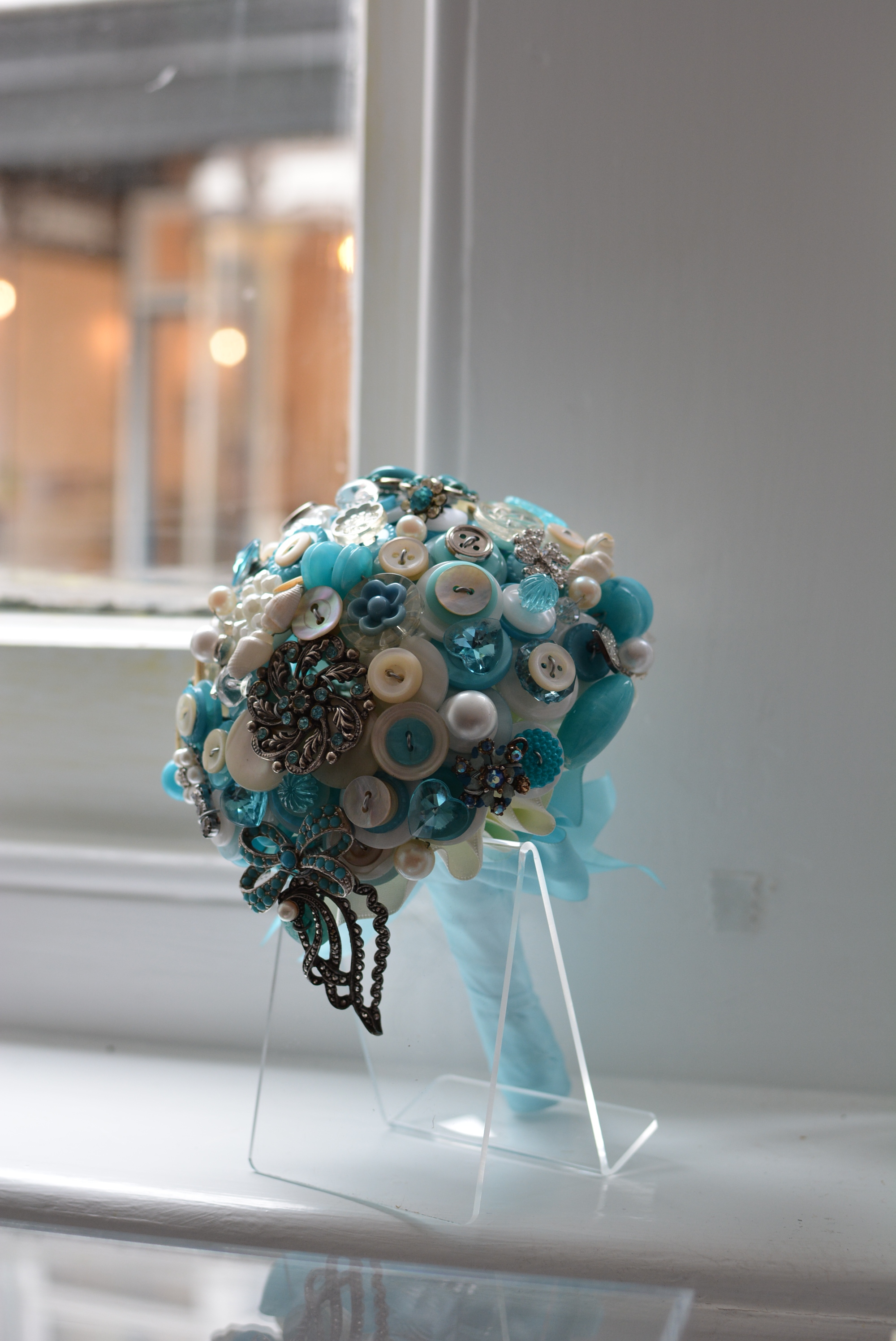 One of a Kind Ready Made Teardrop Button, Brooch & Jewellery Bouquet
A beautiful bouquet made using a mix of new and vintage buttons. Some of the buttons were purchased from a collector in the USA. This is a one of a kind bouquet due to the pieces used. It has been finished off with matching ribbon on the underside, an ivory collar and a blue bow.

The bouquet measures approximately 13cm x 13cm.

Why not purchase a bouquet stand which helps to protect the bouquet on your wedding day from being laid on the table. Our stands also have a little ledge for the buttonhole to popped on to so it doesn't get lost. We also sell beautiful display cases to house your bouquet in after your wedding day (you can see one of the photos shows the bouquet in our display case).